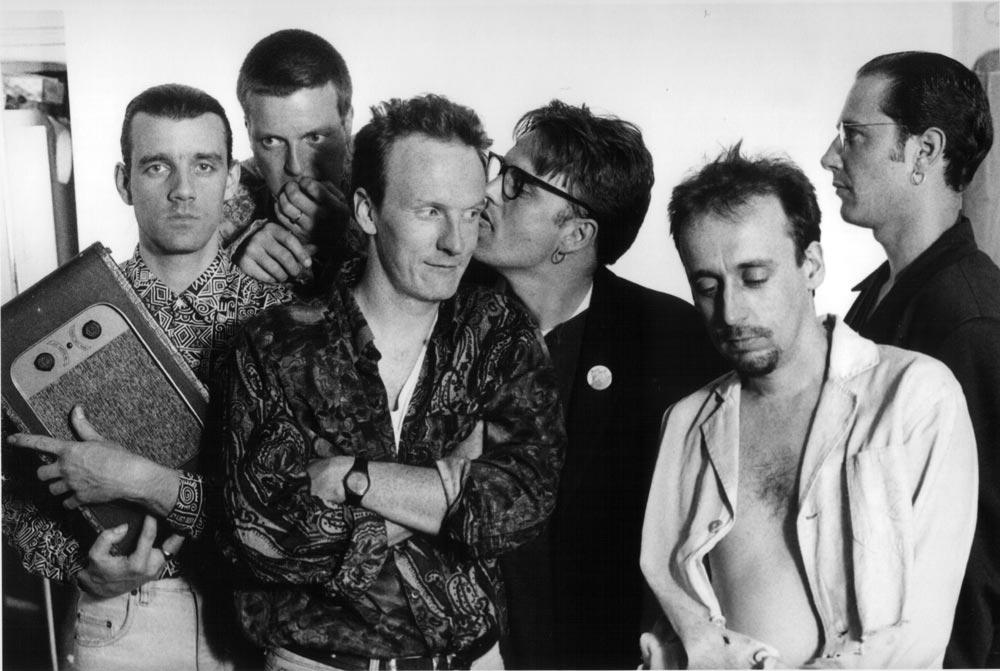 John Douglass – Songs, Guitar, vocals
Steve Hogg – Lead Vocals, Harmonica
Rob Allen – Lead Guitar, Vocals
Eddie John – Drums, Percussion, Vocals
Andy Price – Keyboards
Rich Wilson & Andy 'Sir Bad' Maggs – Bass
Photos: Martyn Williams
Wushcatte, pronounced 'Whoosh Cat', were formed at the start of the 1990's, nobody knows why, they just were. The nucleus of the band came from the recently divorced Kid Sinister via the short lived 'Road Dreams' but the ethos was quite different, no pop pretensions here!
After some stunning gigs in the Bristol Mauritania featuring a 'Dominatrix' and 'The Amazing Diamond Man', and early demos recorded at Mr Grin Studios, they secured a deal with EMI via Kitchenware Records. (Kitchenware home of Prefab Sprout amongst others) The band recorded at Antennae Studios, home of the influential 'Startled Insects' using the production skills of Richard Grassby – Lewis.

The finished album, 'this third animal' and single 'Down in the Marigolds' were released in 1993. The single made the Radio One play list.

A second album was demoed but never released and after some great gigs, great drinking and great indifference they quietly split and remain like an unfulfilled love affair still to be cherished.
Sons of Art have licensed an album of outtakes and demos called 'The Mr Grin Sessions' which is available as a download only via Bristol Archive Records or iTunes, Amazon. You can also stream at Spotify. 'Down in the Marigolds & this third animal are available via Amazon.