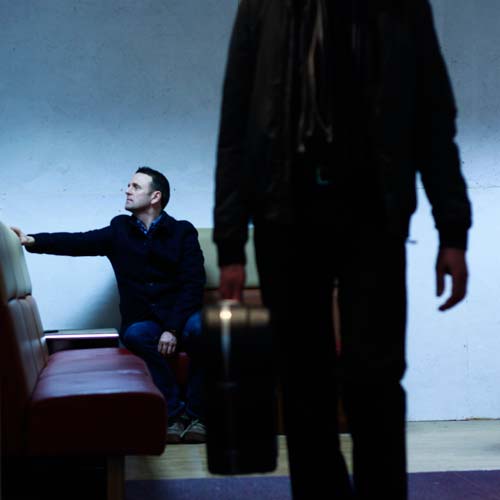 Photos by Phil Nicholls and Sophie Purnell
Steve Hogg, also performs as a solo artist and has been mesmerising audiences with his beautifully crafted and hauntingly melodic songs. Steve sings with heart stopping clarity and feel, and his voice has been compared with those of Harry Nilsson and Neil Young.

He has played some wonderful acoustic solo shows, sharing the stage with talented artists such as John Hegley, Glenn Tillbrook, Polly Paulusma and Aqualung.

Steve's only solo CD, 'Lakeside', was recorded at Dave Lewis's Lakeside studios in Bristol and featured three new songs co-written with John Douglass. It's an intoxicating blend of swirling Hammond organ, piano, harmonica, acoustic guitars, Nick Drake-inspired string arrangements and soaring vocals, giving the listener a musical treat and a good idea of what to expect live.

Steve also runs a small concert venue The Old Refreshment Room and occasionally performs there himself.
Steve has a new solo album out now, 'Steve Hogg Sings Nilsson sings Newman'  order here.